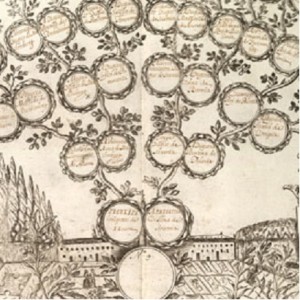 Start your Irish Family History Research, expand your family tree.
Contact us  and let us know what would you like to achieve with your family research and  provide us with the relevant information you have so far.
We will do then a free assesment of the possibilities and viability  of  your family research in Ireland and provide you with a no-obligations quote.

Please read the questionaire below, fill the answers  with the information you have so far and send it to our  email info@genealogia.ie.
The most relevant and basic bit of information to start your Irish family research in Ireland, apart from the name and surname of the ancestor, is the place of origin (the "townland") , and  their religion.
Pre-research questionaire:
Please provide below the information and family details you have.
If you don't know the details to any of the questions, please leave them blank. Those questions with asteriscs are essential.

Your Name *:
Your  Email *:
———————————————————-
Your  ancestor personal details:
Name and surname*:
Date and place of birth*:
Occupation:
Religion*:
Year of emigration*,
Port of departure and arrival, if you know it
Date and place of Death:
Your ancestor parents:
Father's name *:
Mother's maiden name*:
Your ancestor siblings:
Names:
Date and place of birth
Your ancestor's  Marriage date(aprox) and place

Your ancestor spouse
Name and maiden name
Place and date of birth
Spouse'parents names
Spouse's siblings name
Ancestor's children
Names *
Place and date of birth*:
You can send to us any other additional information that you consider could be relevant for the research  and  email us as attachments any documents of interest.